Prospect Park, PA Air Conditioning, Heating, Indoor Air Quality, Geothermal, and Solar Hot Water Heaters Installation and Repair
Prospect Park is a borough that began as a bedroom community to Philadelphia with access to the railway lines. There are a number of local businesses which are proud to be located in this quaint town. It is known as the birthplace of the phrase "In God We Trust", which is a phrase listed on coins and currency throughout the US to this day. Prospect Park, PA is an area rich in history which has embraced all that life has to offer today.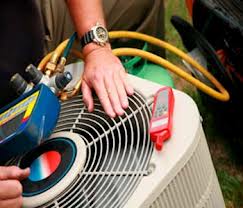 Professional HVAC Services Company in Prospect Park, PA
Cool it is a trustworthy HVAC services company that is proud to provide a wide range of water heater, cooling, heating, indoor air quality, and geothermal services in Prospect Park, Holmes and throughout Delaware County, Pennsylvania. Finding a reliable and trustworthy HVAC service company can be difficult, but Cool It Heating and Air Conditioning promised excellent customer care and highly trained technicians for all of your HVAC needs.
Prospect Park Air Conditioning Services
Cool It is an A/C system services company that provides air conditioning services such as air conditioner installation and replacement, air conditioning repairs, and preventative maintenance programs. Our HVAC technicians work with ductless split heating and air conditioning units, zone control systems, thermostats, and top brand central air systems.
Prospect Park Heating System Services
We are Prospect Park heating system service professionals, offering heater system installation and replacement, as well as heating repairs and maintenance. We offer services to residents living in Prospect Par, Holmes and throughout the Delaware Valley. We deal with heat pumps, ductless split heating and air conditioning units, furnaces, boilers, thermostats, and zone control systems. If you are need of a new heating system, or your furnace or boiler needs repair, call us for quality HVAC service every time.
Indoor Air Quality Installation, Replacement, Maintenance and Repairs
Improve your indoor air quality through our air purifiers, filtration systems, UV germicidal lights, dehumidifiers, humidifiers, duct cleaning services, and duct repairs. The professional team at Cool It has the right solutions for all of your air quality needs. Is there mold in your home? Are allergy sufferers symptoms heightened in your home? Consult with one of our technicians to see what system is right for your Prospect Park home.
Geothermal Heating and Cooling System Services in Prospect Park, Pennsylvania
Our geothermal system installation team is ready to provide your home with an energy efficient, money saving, environmentally friendly heating and cooling alternative. There are many benefits to installing a geothermal system, call Cool It to find out what geothermal can bring to your home. For geothermal maintenance and repair services, Cool It has reliable HVAC technicians on hand to address your needs.
Hot Water Heaters and Solar Water Heater Services
The hot water heater is responsible for providing the hot water needed for all of the activities in your home. If you hot water heater has stopped producing hot water, or can keep up with the demands of your family, then call Cool It today. We work with a variety of systems such as tankless hot water heaters, solar hot water heaters, and storage tank water heaters, and can advise on which system is right for you. Our technicians supply quality hot water heater installation and replacement services, as well as water heater repairs and preventative maintenance programs. We work with a variety of systems such as tankless hot water heaters, solar hot water heaters, and storage tank water heaters.
If you live in Holmes, PA or surrounding areas, please feel free to contact us today.