Ridley Park, PA Air Conditioning, Heating, Indoor Air Quality, Geothermal, and Solar Hot Water Heaters Services
The borough of Ridley Park, Pennsylvania had its beginning as a farming community that grew with introduction of the local railway station. There are beautiful Victorian styled homes within the historic district, a central business district with shops and retail facilities, a community theatre that puts on six plays each year, and an athletic club with fields for various ball games. The town also boasts a number of parks, a scenic lake, a fishing dock and walking trails. There are community events throughout the year that include a Victorian Fair with fireworks, parades, a farmers market, a fireworks and car show, and a fall festival with live music. Ridley Park, PA is a mixture of old and new architecture that created a community all its own.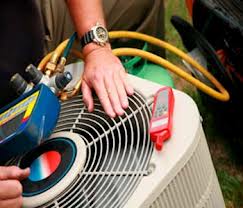 Professional HVAC Services in Ridley Park and Delaware County, PA
Cool It Heating and Air Conditioning is a knowledgeable HVAC services company that is pleased to offer an assortment of heating, cooling, water heater, indoor air quality, and geothermal services in Ridley Park and throughout Delaware County, Pennsylvania. Need heating repairs? Or, how about AC installation? As an experienced HVAC company, we can handle all situations. Contact our certified team of technicians to schedule an appointment or get more information about all of the services we have available.
Ridley Park Air Conditioning System Services
We are an A/C system services company that provides air conditioning services that include AC installation and replacement, A/C repairs, and preventative maintenance programs. We handle ductless split heating and air conditioning units, zone control systems, thermostats, and much more. Call today to find out about seasonal specials. Our HVAC company representatives can answer all of your questions.
Heater Installation, Replacement, Maintenance and Repairs
As Ridley Park heating system service professionals we ensure proper heater installation and replacement, as well as heating system repairs and maintenance. We work with boilers, heat pumps, ductless split heating and air conditioning units, and furnaces. We have the service professionals and products necessary to service all of your heating needs.
Indoor Air Quality Services in Ridley Park, Pennsylvania
Excellent indoor air quality depends on top quality filtration systems, air purifiers, UV germicidal lights, dehumidifiers, humidifiers, duct repairs, and duct cleaning services. Rely on Cool It to provide your home with the cleanest air possible. Find out the best choice in air quality systems for your home by calling Cool It Heating and Air Conditioning.
Geothermal Heating and Cooling System Services
If conserving energy and saving money is a high priority for your family, then a geothermal heating and cooling system is the way to go. Utilize our geothermal system installation and replacement services, and our geothermal heating and cooling system repair and maintenance programs whenever you are in need. Being environmentally conscious can also mean providing your home with a low cost heating and cooling system.
Ridley Park Hot Water Heaters and Solar Water Heater Services
Our technicians make certain to provide quality hot water heater installation and replacement services to the resident of Ridley Park. We offer repair and preventative maintenance plans as well. We specialize in an assortment of systems such as storage tank water heaters, tankless hot water heaters, and solar hot water heaters. Call Cool It for all of your hot water needs.
Whether you need AC installation, heater repair, or indoor air quality services, we are the company to turn to! Call us today by phone or feel free to schedule an appointment online.